Our Company

HOT PEPPER® FURNACE & DUCT CLEANING
It has always been our primary focus to maintain a positive track record in the marketplace. We meet and maintain all licensing requirements of the City of Calgary and surrounding AREA. We voluntarily promote self-regulation within our furnace and duct cleaning industry. For insurance purposes and the peace of mind we carry substantial commercial liability coverage. Our company public image and reputation is one of the most important aspects in our portfolio. Therefore, we approach all business dealings and marketplace transactions with strong commitment and integrity. We have years of necessary furnace & duct cleaning experience along with the appropriate industry training within the field. Our company is accredited with the Better Business Bureau (BBB) and continually maintains great "A+" rating.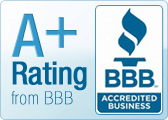 We are proudly serving Calgary, Alberta and surrounding AREA. We are committed to delivering a top-quality service by utilizing our specialized TRUCK-MOUNT heavy-duty (2,000 Lbs) professional equipment and powerful air compressors, along with Technician's in-depth hands-on knowledge and caring personality. Truly proud to offer furnace and duct cleaning services at the level of prices that is highly competitive and it doesn't require you to twist our arm to get it. We strongly stand behind our work and guarantee the top quality when performing furnace and duct cleaning services.
HOT PEPPER® has gained a reputation for having the major priority focus on the customer satisfaction. We truly value our client's reviews of our services and therefore work hard to achieve nothing but POSITIVE feedback for the work performed.
We encourage you to check our Trusted Testimonials
THANK YOU for vising our website and we hope to see you soon!